This is a notice being issued by Boston Car Service Inc to alert our customers and residents of Boston, MA to deal with caution while opting for a car hire service through classified ad sites like Craigslist.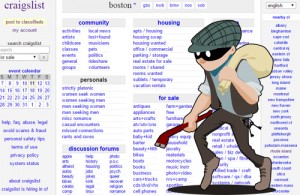 On Craigslist Boston we see many ads from transport providers posing to be based in Boston. But in reality they may be scammers based in Nigeria trying to lure unsuspecting passengers into a trap. Or they may be crooks in Boston with malicious intentions. Please follow the guidelines below while ordering a car service from
Boston Craigslist
Marketplace.


Verify the identity of the person you are dealing with. Talk to them over phone and look them up on social media or Google. A service provider is bound to have a online presense, if not they are cloaking something.


Do not pay to a foreign entity. Especially never pay via Moneygram, Western Union or similar money transfer services. Prefer a local company and pay via a trusted payment channel. (PayPal, SSL verified payment gateways like authorize.net or direct bank gateways)


Look for official existence like official emails ids, company registrations, and approval from authorities etc. Free mails like ymail, rocketmail, gmail might be slightly suspicious.


Look for real photos with ads, instead of general pics stolen from internet.


Prefer a 'Pay on Delivery' mode of payment for deals you make on classified sites like Craigslist. E.g we are now considering using "payondelivery.com" for our Craigslist Boston sales.