For a comfortbale and affordable ride from Boston to New York and back choose Boston to New York car service. The Minivan Child/Infant Seats in our cars insure save travel experience for kids. We have a fleet of Minivans, and sedans to ensure you get punctual taxi service at your door step. Our taxies are just perfect for individual and group rides and for both business and tourism purpose. We have been taking clients for business trips between Boston and New York cities for years.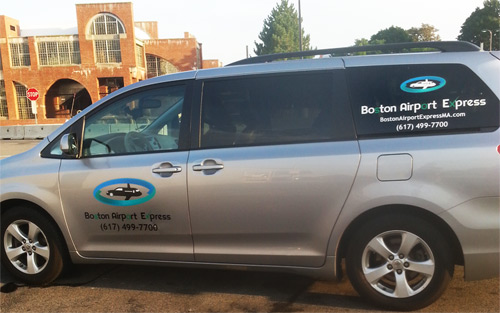 We offer a selection of 3/4 Passenger Luxury Sedans, 6/7 Passenger Minivans, and 5/7 Passenger SUVs to provide a comfortable transportation from Boston to New York. We also offer an unparalleled executive business travel experience. Our business service is one of its kinds in the market. A ride between Boston to New York has never been so affordable, comfortable and easy.
New York is a major cultural, business and tourism destination which attracts tourists from across the world. There are various major industries and companies located in New York which make it a major business hub. For people who wish to visit the city for business purpose can book a ride with us. Besides, there is no shortage of tourist places in New York including the world famous Statue of Liberty. There are many famous musems, park and other places of tourist interest. You can also contact us for city tour as our comfortable cars ensure you have a relaxed ride with us.
There is a long 215 Miles between the two cities and to avoid fatigue and discomfort it one always prefers a comfortable mode of transportation. A wrong choice can make this distance seem longer. For such long journeys we offer sedans and SUV's which are specially designed for long distance travel. Since these cars never break down you are assured to reach everywhere on time. If you are to take a business trip in group we suggest you book our minivans as they provide proper cooling for a better experience. We offer door to door services from and to hotels, homes and airports. For those who wish to get our services at a different location may just give us a call or make a reservation online, we will be there in almost no time.
Following are our other weekend holiday car services from Boston
Image Credits: hiusa.org